Colorado Springs Divorce and Criminal Defense Lawyer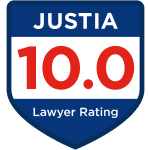 Jennifer B. James, P.C. is a law firm specializing in family law and criminal defense. Led by Colorado Springs divorce attorney Jennifer B. James, the firm represents clients in the greater Colorado Springs area and throughout the state of Colorado involved in a divorce or related legal matters, or facing criminal charges.
Divorce, Custody and Support Lawyer in Colorado Springs
As a family law attorney with a background in child and family relationships, I believe strongly in the benefits of reaching a mutually agreeable settlement to resolve the divorce or legal separation whenever possible. Traditional courtroom divorce is an adversarial setting that assumes one spouse will be the "winner" and one will be the "loser." I prefer out-of-court alternatives like mediation and arbitration because I believe everyone involved wins when spouses can speak directly about their needs. As a former Head Start teacher who has worked extensively with young parents and children six and under, I have a special focus on the needs of children involved in divorce or separation and the pressures facing young parents.
I am also proud to say that I assist members of Colorado Springs' large military population with the special legal issues related to a military divorce. I can help military personnel and their families who live or are stationed in Colorado Springs; are legal residents of Colorado; or are deployed overseas and facing legal proceedings in the area.
Criminal Defense Attorney for DUI, DWAI and More
I focus my criminal defense practice on "drunk driving" and related matters, including driving under the influence (DUI) and driving while ability impaired (DWAI); related hearings at the DMV; and other traffic violations. A drunk driving arrest carries serious penalties in Colorado, including the possible loss of your driver's license; it's my goal to help you minimize the negative effects on your job, your family and your life.
Committed Advocate for Your Rights and Your Family
Colorado law allows you to represent yourself in family law matters and criminal cases. But with so much at stake, it pays to get professional advice about your rights and your legal options. If you're headed to family court or criminal court in Colorado, contact Colorado Springs divorce attorney, Jennifer B. James, P.C., or drop by my downtown Colorado Springs offices.
Practice Areas
Contact Us
1

Committed Advocate

2

Specializing in Family Law & Criminal Defense

3

17+ Years of Experience
Fill out the contact form or call us at
719-473-1813
to schedule your consultation.